NAJNOWSZY SINGIEL-"TRAF" PROMUJĄCY PŁYTĘ ZNAKI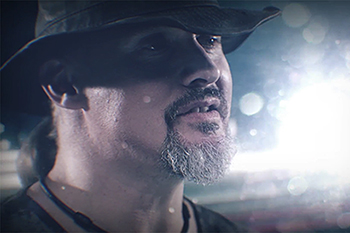 "Zewsząd przemawiają do nas znaki. Niektórych nie zauważamy, niektóre nas cieszą, inne bulwersują, jeszcze inne przerażają. W istocie to jednak zawsze wskazówki, żeby zajrzeć w głąb siebie." - mówi Maciek, zostawiając słuchaczom ocenę i interpretację znaków.
"Traf" to najnowszy utwór promujący nadchodzący album ZNAKI, który swą premierę będzie mieć już 3 lutego. Jest to piąty (a czwarty studyjny ) album Maćka, pokazuje, że nie tylko blues gra mu w duszy. Znakomicie wywarzona mieszanka poezji śpiewanej, folku i rocka pozwala poznać artystę z całkowicie innej strony, niż ta, którą przedstawia na koncertach Dżemu. Maciek świetnie czuję się w spokojnym, akustyczno-elektrycznym graniu, gdzie "pierwsze skrzypce" gra jego głos.
Najnowszy utwór "Traf" dostępny na oficjalnym kanale youtube